Need a Fence Company in Glen Burnie that installs vinyl (PVC), aluminum, and wood fences?
We take pride in construction to make sure your fence will last. We follow the proper building code and procedures when designing and setting up your fence. When installing fences we put a minimum of 1/3 of the fence height below ground for a solid fence foundation. All posts are dry or wet set in concrete for maximum strength.
The ever popular vinyl fence or the more economical wood fence are our most common styles, but Maryland Decking can construct any fence in any style that you would like.
Vinyl (PVC) Fence in Glen Burnie
Vinyl fencing does not require painting or sealing and will continue to look good for many years. There are many styles that will match your landscape and give your home a greater curb appeal.
Aluminum Fence in Glen Burnie
Aluminum fences have an ornamental appearance and require no maintenance. The best part about the ones we offer is that they have a lifetime warranty.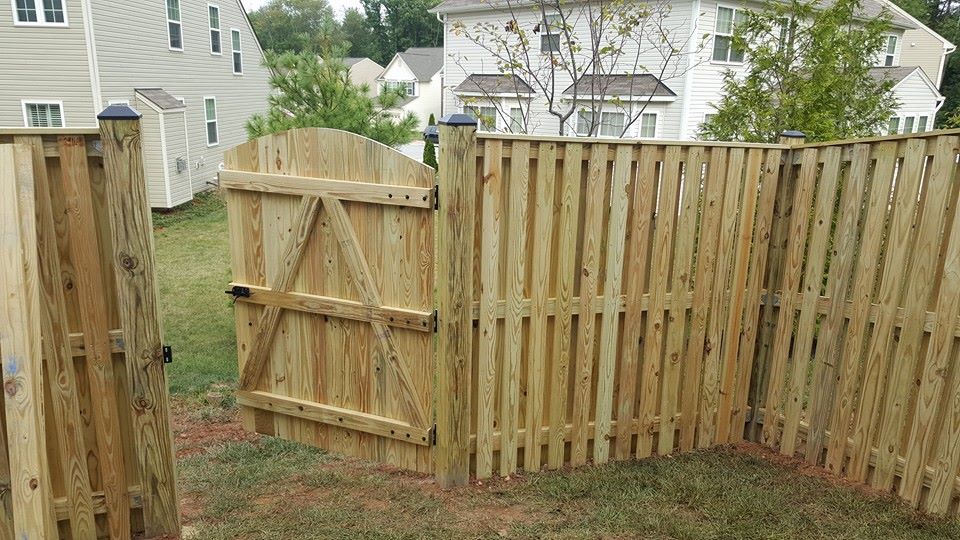 Wood Fence in Glen Burnie
Natural appearance can be customized with stains and paints. The disadvantages are that you will have to maintain them and they have a limited life span.
many different styles of Fences Available in Glen Burnie
Privacy fencing

Picket fencing

Specialty designs
The most common reasons to purchase a fence in Glen Burnie
Better security with a fence

Containment of pets and/or children

Installation of a pool fence for pool safety

Adding a decorative element to the landscape
We're A Licensed Fence Company Serving Glen Burnie That Will Provide You With Quality Results!
Contact us for a free quote!